In our Flat we all bought each other presents, and set up a 6ft tree in the kitchen and decorated it a few weeks before the end of the semester! We put all the presents underneath it on our 'Christmas day!'
We also discovered that Dave has a phobia of small round balls, like pearls, ball bearings...... OR... the decorations i bought to put around the ceiling!!! Oh the fun tormenting him (sorry i mean "making him face his fear" )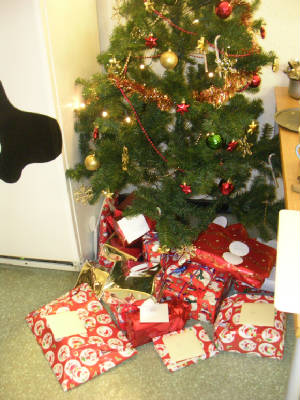 The Tree with our pressies under it!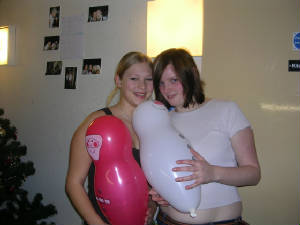 Me and Catherine with the awesome santa and snowman balloons we got!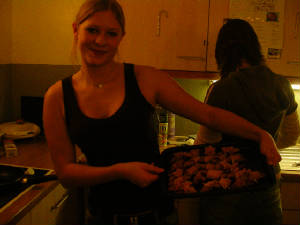 This is me, very proud of my Pigs in Blankets!!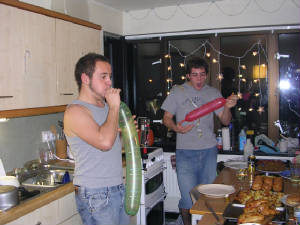 James and Dave trying to blow up more balloons!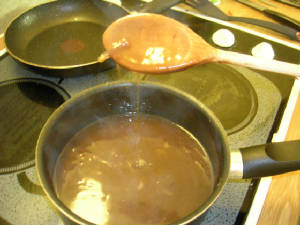 Mmm thats some good looking gravy!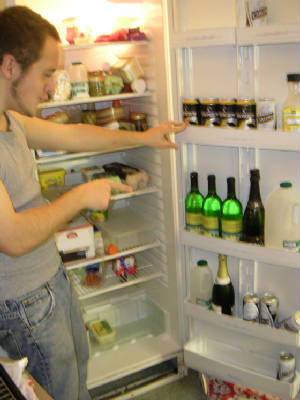 Here is James , my lovely assisant showing off the fridge full of festive booze!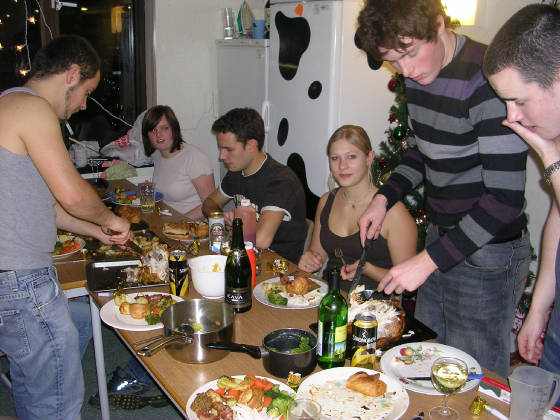 All round the table (we 'borrowed' one from next doors kitchen too!) Toby and James are carving of the chickens!